Fender 1999 Custom Shop Calendar
~CLICK IMAGE FOR LARGER VIEW~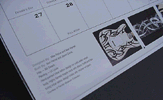 below are thumbnails showing the 12" x 12" full color photos for each month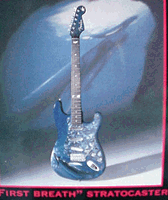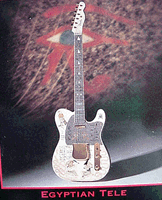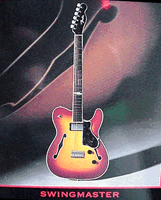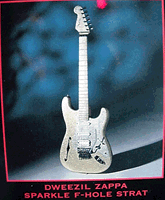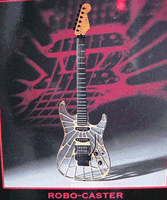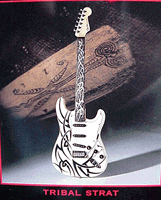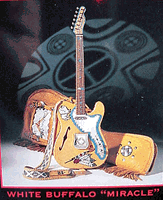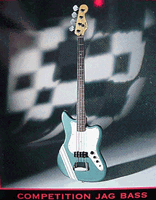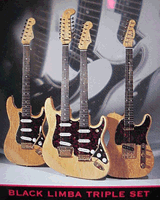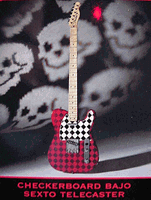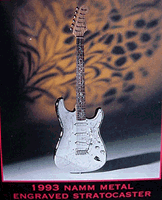 1999 Fender Custom Shop Guitar Calendar UNOPENED!

Your chance to own a 1999 Fender Custom Shop Guitar Calendar UNOPENED, still sealed in plastic. Published by Ronnie Sellers Productions, Inc. Kennebunk, Maine this full color calendar features photos and text excerpted from the award winning book, "Fender Custom Shop Guitar Gallery", jointly published by Hal Leonard Corporation and Fender Musical Instrument Corporation. Very cool and loaded with color photos of TWELVE of Fender's Custom Shop productions including "First Breath Stratocaster", "Egyptian Tele", "Swingmaster", "Dweezil Zappa's Sparkle F-hole Strat", "Robo-Caster", "Tribal Strat", "White Buffalo Miracle", "Competition Jag Bass", "Black Limba Triple Set", "Checkerboard Bajo Sexto Telecaster", "Tree Of Life Stratocaster" and the "1993 NAMM Metal Engraved Stratocaster"... Each of the instruments is featured in a full page (12" x 13") color photo suitable for framing....and also has some great detail color photos as well. A true collector's piece. Comes factory sealed in clear plastic .$7.99 ($4.00 media mail US)
---

If you have any questions ...please e-mail Steve


email Steve musicman5@cox.net



I usually respond to ALL e-mail inquiries. If you do not get a response it usually means I did not get the e-mail message...please try again

Home | Guitars | Guitar Parts & Accessories | Picks | Hawaiian Music | Banjos, Mandolins, Ukes, etc. | Banjo Parts & Accessories | Primo Pots | Guitars Wanted | Contact | Guitar Tuner Reference | Magazine Backissues | Books | Vintage Paper | Photo Gallery | Vintage Print Ads |
&copy 2017 Music Man. All Rights Reserved.