1970s DOMINO guitar advertisement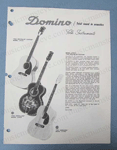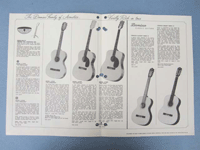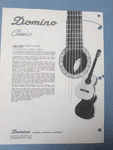 Offering the rare 1970s DOMINO guitar advertisement shown. This is a single page folded to produce four 8 1/2" x 11" panels showing Domino Folk Instruments and Classic Guitars from jobber catalog. There is no date so 70s is my best guess...Note has been punched for loose-leaf..$12.99 ($4.95 postage US)
For Paypal purchase (US only) simply hit the "Buy Now" button below.
---
---
If you have any questions ...please e-mail









---
---
---
Home | Guitars | Guitar Parts & Accessories | Picks | Banjos, Mandolins, Ukes, etc. | Banjo Parts & Accessories | Primo Pots | Guitars Wanted | Contact | Guitar Tuner Reference | Magazine Backissues | books, catalogs, etc) | Vintage Paper (catalogs, folios,etc) | Photo Gallery | Vintage Print Ads | Vintage Gibson Sheet Music |
&copy 2022 Music Man. All Rights Reserved.