1940 "SONG OF THE ISLANDS (Na Lei o Hawaii)"

Click on small photos to view large photo.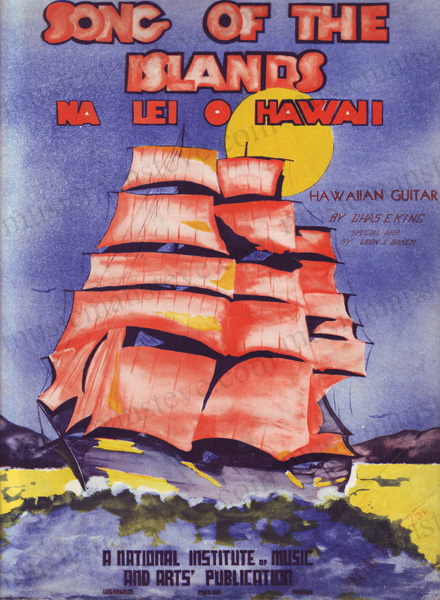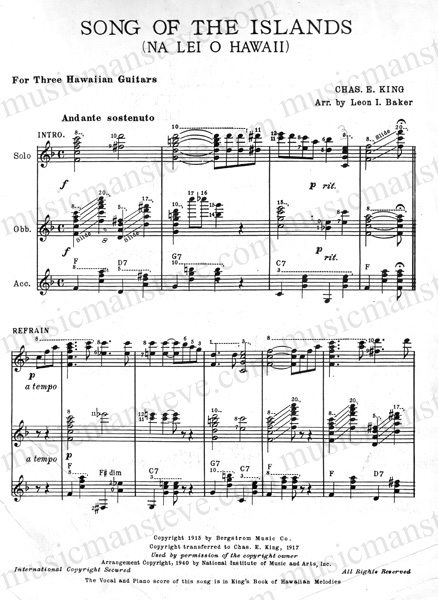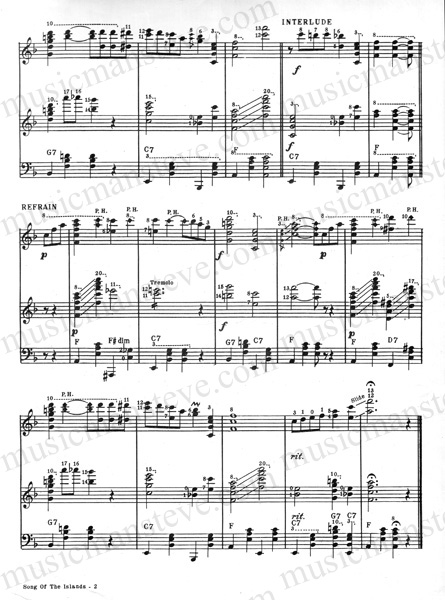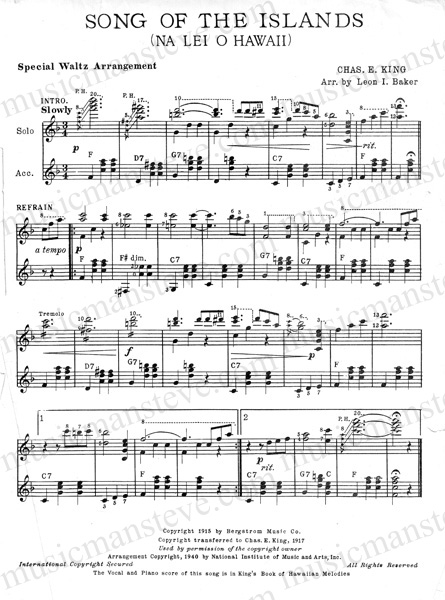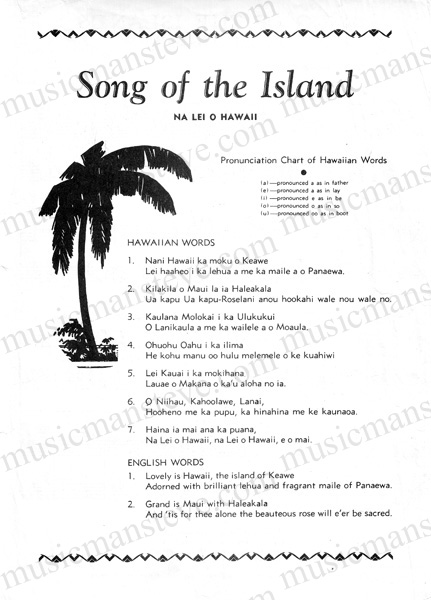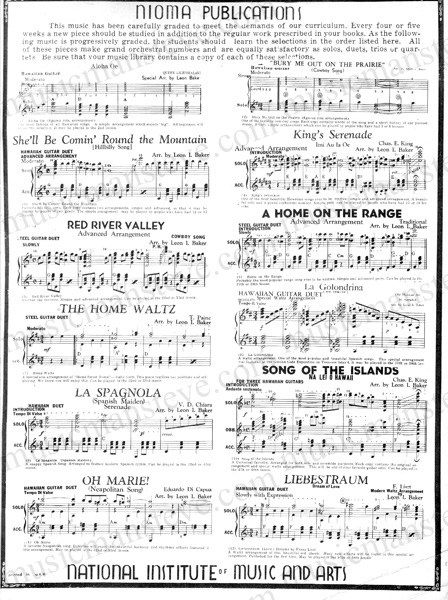 rare out-of-print original old Hawaiian Steel Guitar Orchestration entitled "SONG OF THE ISLANDS (Na Lei o Hawaii)" arrangement from 1940. It features a very attractive cover (rich blue background with bright yellow moon over boat with billowed pink sails...) and includes musical notation for three hawaiian guitars. 9" x 12" format full arrangement in Key of F (4/4 time) plus bonus special waltz arrangement (3/4 time). Includes separate page with Hawaiian pronunciation chart, Hawaiian lyrics as well as English words. Nice addition to your library for sure.

... ... $12.99 postpaid US
(digital download available..see "Hawaiian Music" link below)


If you have any questions ...please e-mail Steve...trade for unwanted old guitar mags, parts, catalogs, books,etc..


musicman5@cox.net









---
---
I usually respond to ALL e-mail inquiries. If you do not get a response it usually means I did not get the e-mail message...please try again

Home | Guitars | Guitar Parts & Accessories | Picks | Banjos, Mandolins, Ukes, etc. | Banjo Parts & Accessories | Primo Pots | Guitars Wanted | Contact | Guitar Tuner Reference | Magazine Backissues | Books | Vintage Paper Resource | Photo Gallery | Vintage Print Ads | Vintage Hawaiian Music - PDF format |
&copy 2016 Music Man. All Rights Reserved.