1961 ZORKO Inc print ad
Click on small photos to view large photo.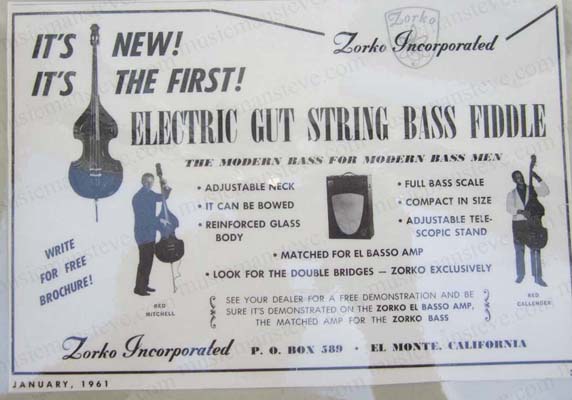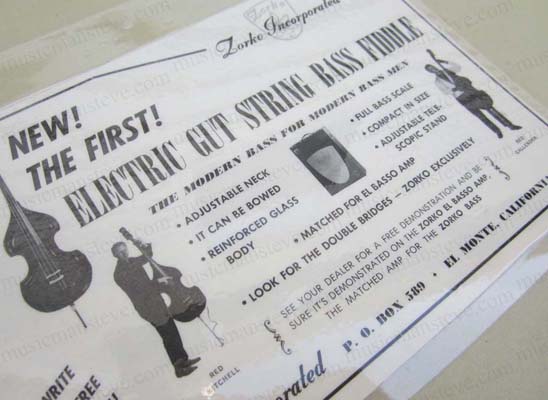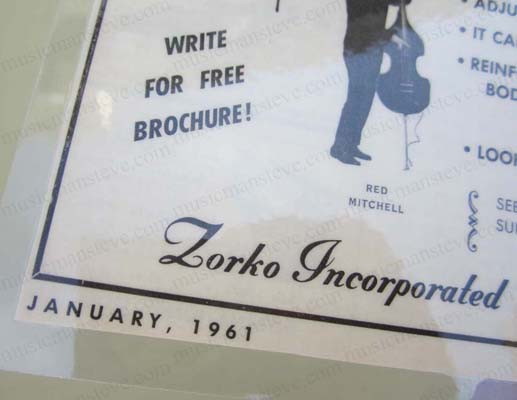 Offering for your consideration this very cool 6" x 8 1/2" print ad from a 1961 publication showing Zorko's "modern bass for modern bass men" the NEW & FIRST ELECTRIC GUT STRING BASS FIDDLE!... The endorsers shown are Red Mitchell and Red Callender. Also shows the matched "El Basso" amp. ..some pretty cool vintage paper. Entire ad has been sealed in clear plastic coating......