EPIPHONE LP 100ST HANG TAGS / CASE CANDY
Click on small photos to view large photo.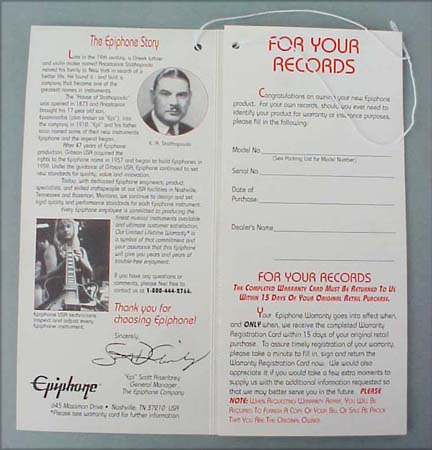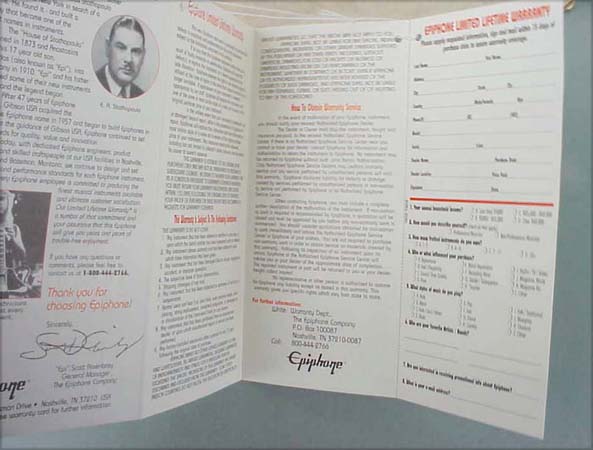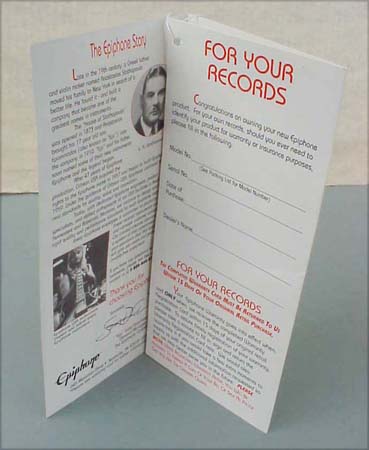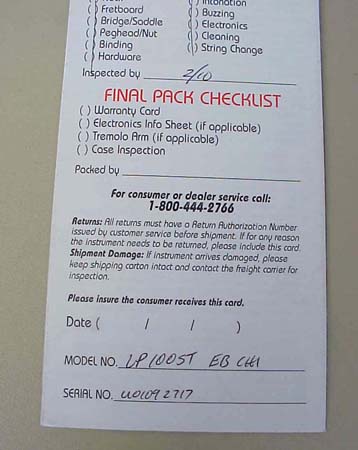 Offering for your consideration this very cool Epiphone Warranty Hang Tag with original string intact. Not dated but likely 2005-2007. Model No. EPIPHONE LP 100ST EB CH1, serial no. U01092717...this didn't go out with the guitar when it was sold at the local monster mart...everybody deserves a 2nd chance..This is some fun "case candy"...$12.50


---

If you have any questions ...please e-mail
or e-mail






---




---
---
Home | Guitars | Guitar Parts & Accessories | Picks | Banjos, Mandolins, Ukes, etc. | Banjo Parts & Accessories | Primo Pots | Guitars Wanted | Contact | Guitar Tuner Reference | Magazine Backissues | books, catalogs, etc) | Vintage Paper (catalogs, folios,etc) | Photo Gallery | Vintage Print Ads | Vintage Gibson Sheet Music |
&copy 2023 Music Man. All Rights Reserved.