CELEBRITY by OVATION PAPERWORK N.O.S
Click on small photos to view large photo.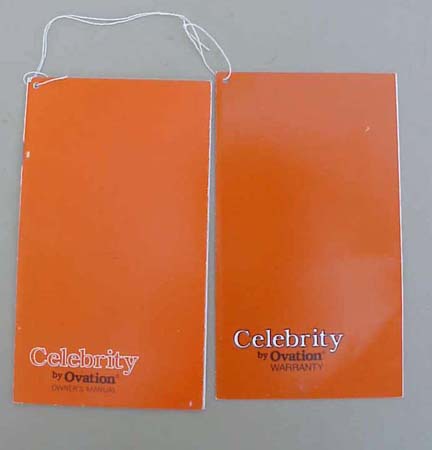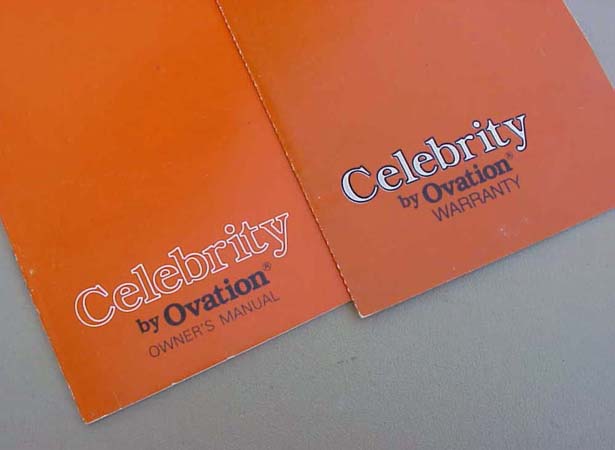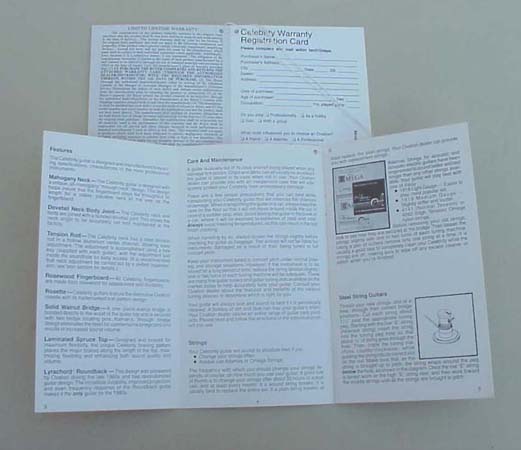 Offering for your consideration this very cool CELEBRITY by OVATION PAPERWORK New Old Stock... two booklets on same hang string..one WARRANTY and the other OWNER'S MANUAL........$12.50 each (postpaid US)
For Paypal purchase (US only) simply hit the "Buy Now" button below.
---
---
OVERSEAS please add $5.00 postage..
If you have any questions ...please e-mail Steve


musicman5@cox.net









---
---
I usually respond to ALL e-mail inquiries. If you do not get a response it usually means I did not get the e-mail message...please try again



---
Home | Guitars | Guitar Parts & Accessories | Picks | Banjos, Mandolins, Ukes, etc. | Banjo Parts & Accessories | Primo Pots | Guitars Wanted | Contact | Guitar Tuner Reference | Magazine Backissues | Books | Vintage Paper | Photo Gallery | Vintage Print Ads |
&copy 2017 Music Man. All Rights Reserved.