Unusual large vintage Fender triangle pick with stars on back
Click on small photos to view large photo.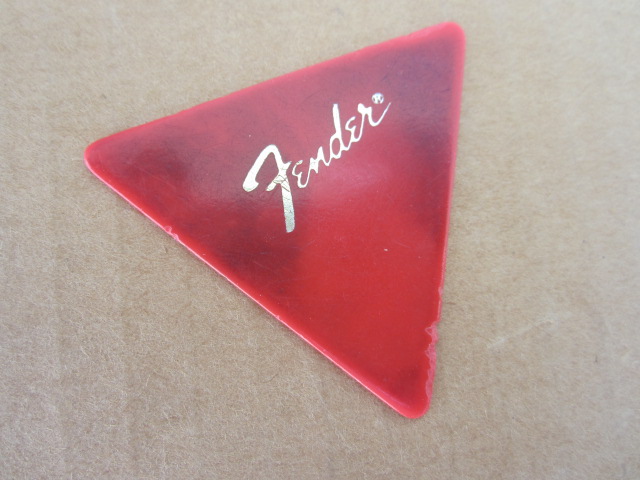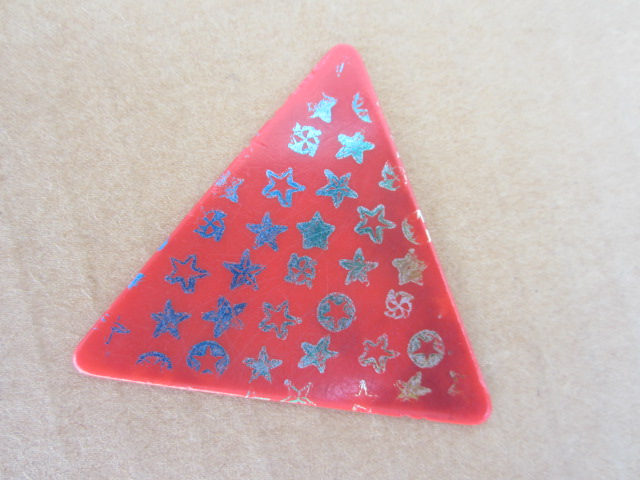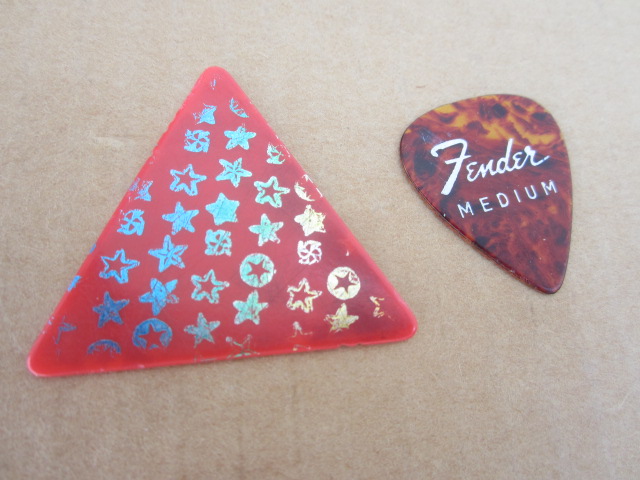 $13.99 (postpaid in US)
---
---

If you have any questions ...please e-mail Steve.


musicman5@cox.net









---
---
I usually respond to ALL e-mail inquiries. If you do not get a response it usually means I did not get the e-mail message...try again with a cc to shortsonhighway@yahoo.com

Home | Guitars | Guitar Parts & Accessories | Picks | Banjos, Mandolins, Ukes, etc. | Banjo Parts & Accessories | Primo Pots | Guitars Wanted | Contact | Guitar Tuner Reference | Magazine Backissues | Books | Vintage Paper | Photo Gallery | Vintage Print Ads |
&copy 2020 Music Man. All Rights Reserved.