1969 TRUE BASEBALL YEARBOOK

Click on small photos to view large photo.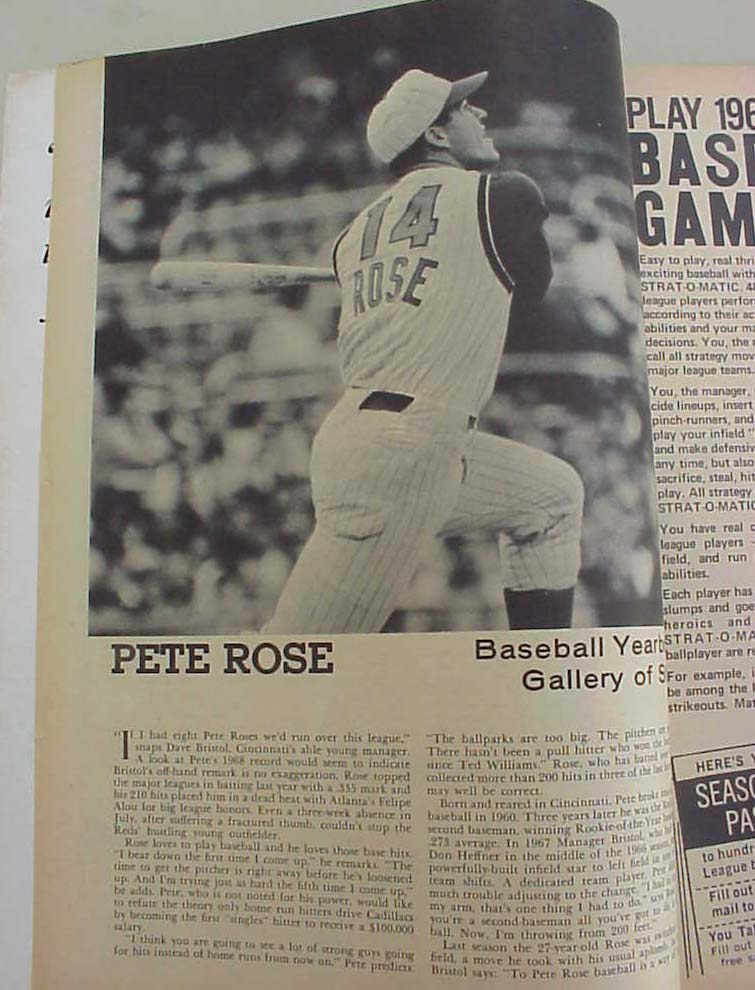 Offering the TRUE BASEBALL YEARBOOK 1969 Magazine shown. Features Bob Gibson on cover, Denny McLain vs. Bob Gibson, New Look at Baseball's Greatest Pitchers, Stories on Mickey Mantle, Willie Mays, Carl Yastrzemski, Pete Rose, Mickey Lolich, Mel Stottlemyre, Frank Howard, etc.. Check photos for complete contents.....I kept it pretty well. wear consistent with age but no scribbling, missing pages,etc.. minor wear to spine evident. No loose pages that I could find...it's a good example of a rare old publication...
$9.99 postpaid US

If you have any questions ...please e-mail Steve...trade for unwanted old guitar mags, parts, catalogs, books,etc..


musicman5@cox.net









---
---
I usually respond to ALL e-mail inquiries. If you do not get a response it usually means I did not get the e-mail message...please try again


Home | Guitars | Guitar Parts & Accessories | Picks | Banjos, Mandolins, Ukes, etc. | Banjo Parts & Accessories | Primo Pots | Guitars Wanted | Contact | Guitar Tuner Reference | Magazine Backissues | books, catalogs, etc) | Vintage Paper (catalogs, folios,etc) | Guitar Parts & Accessories | Photo Gallery | Vintage Print Ads | Vintage Gibson Sheet Music |
&copy 2017 Music Man. All Rights Reserved.