ANTONIO TSAI guitar
Click on small photos to view large photo.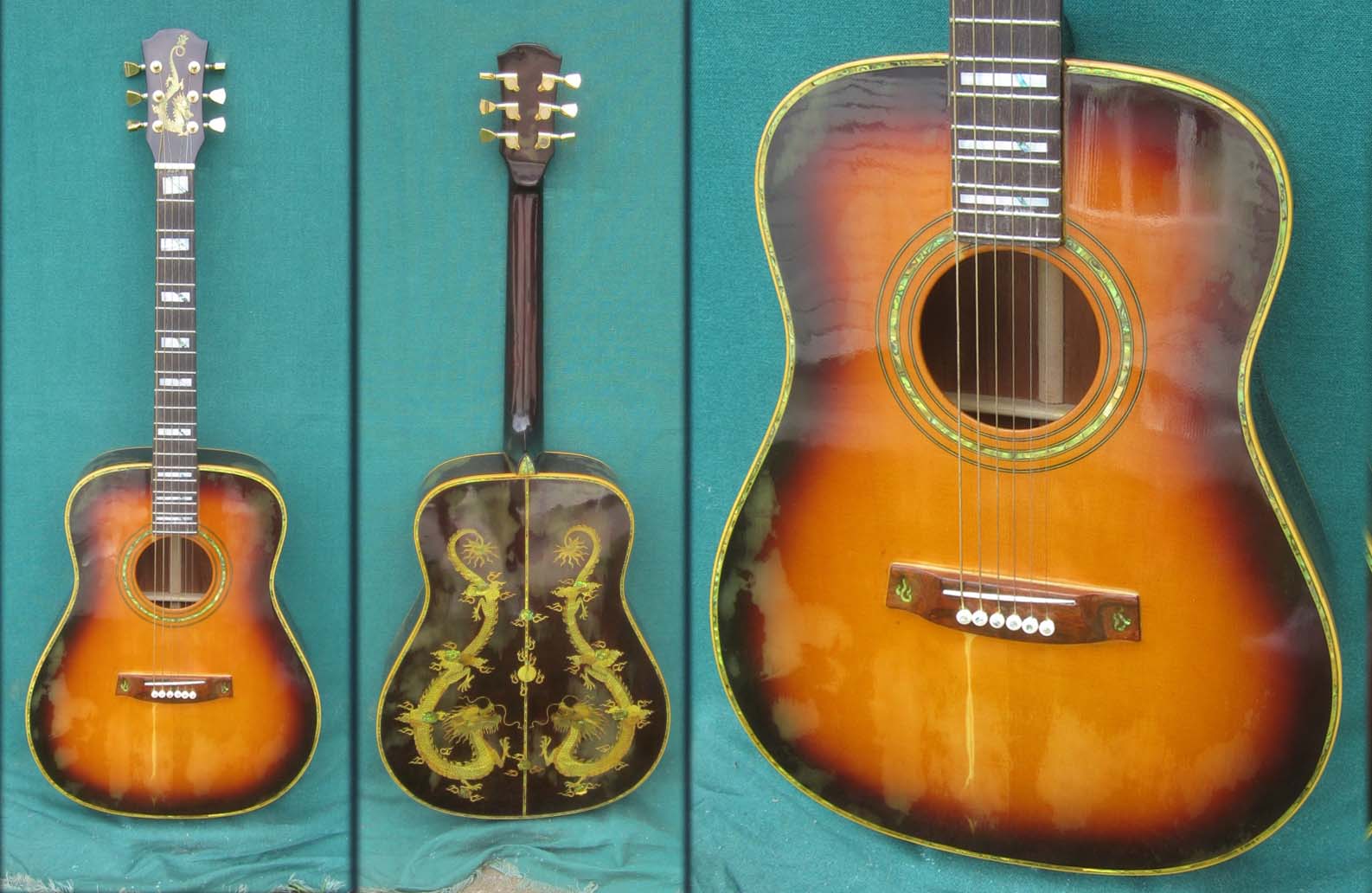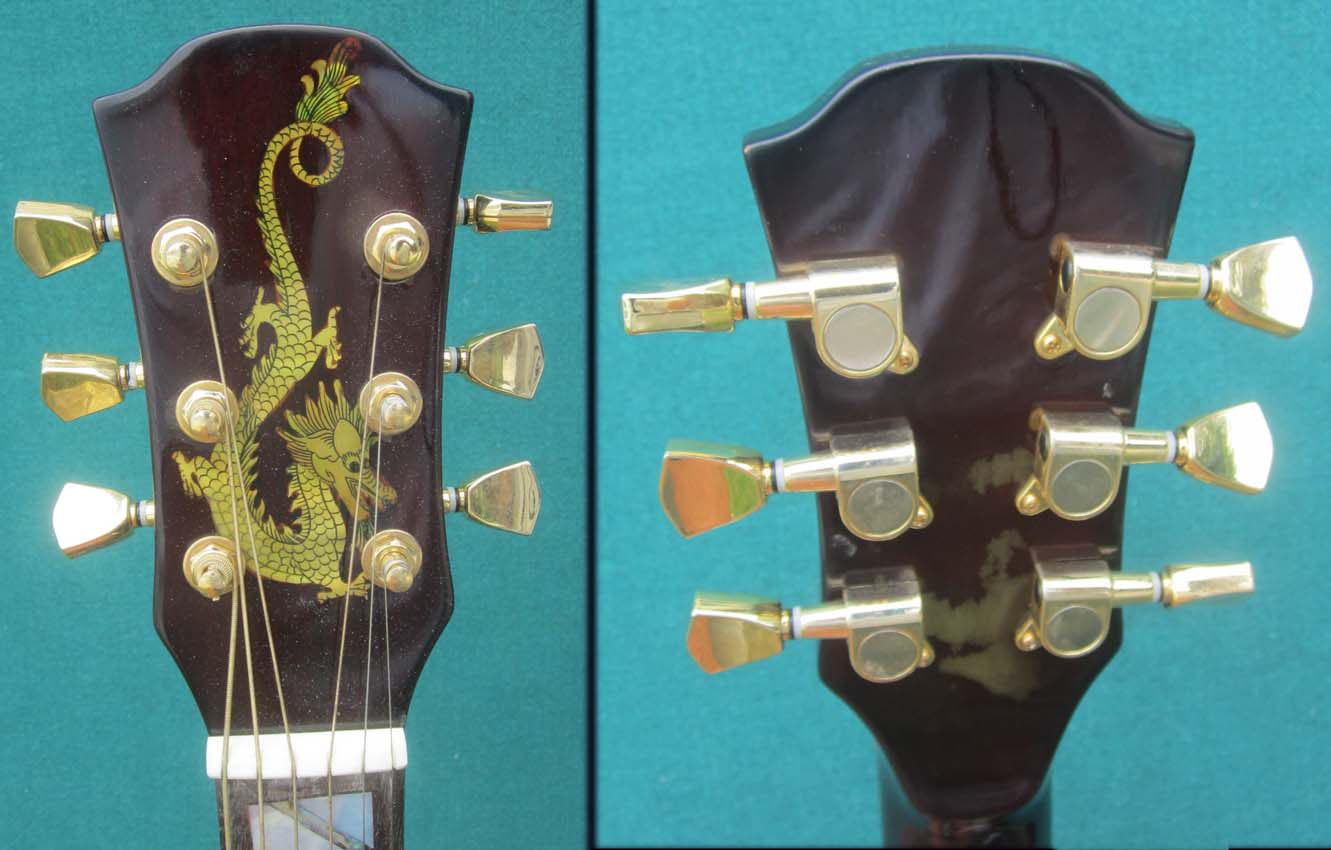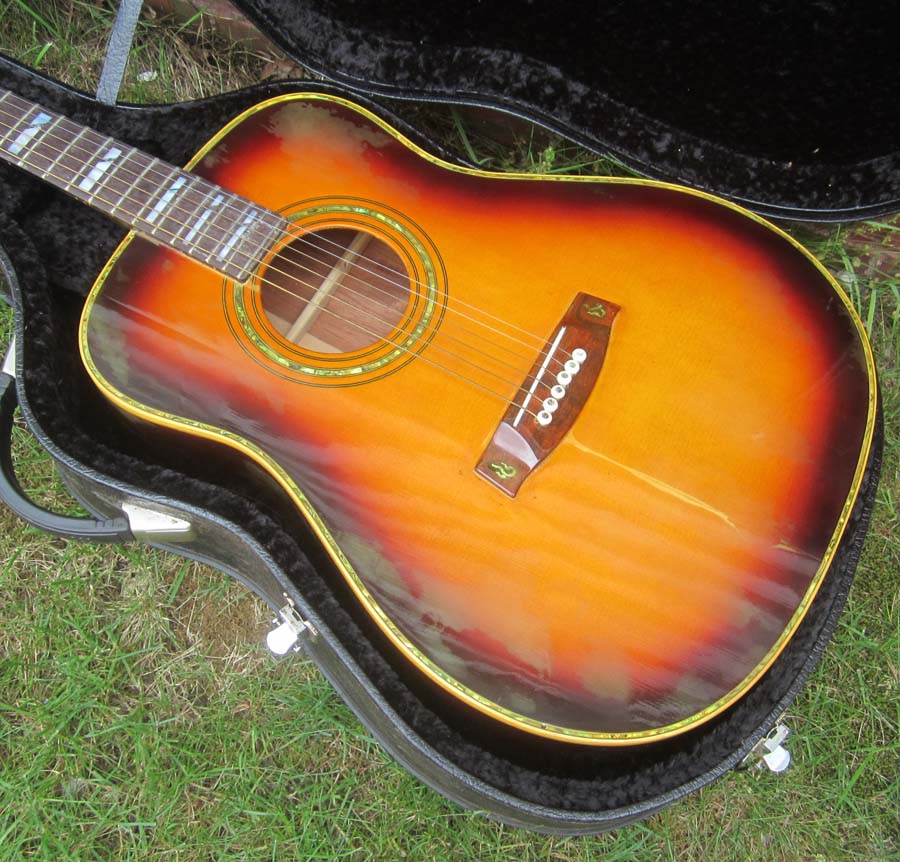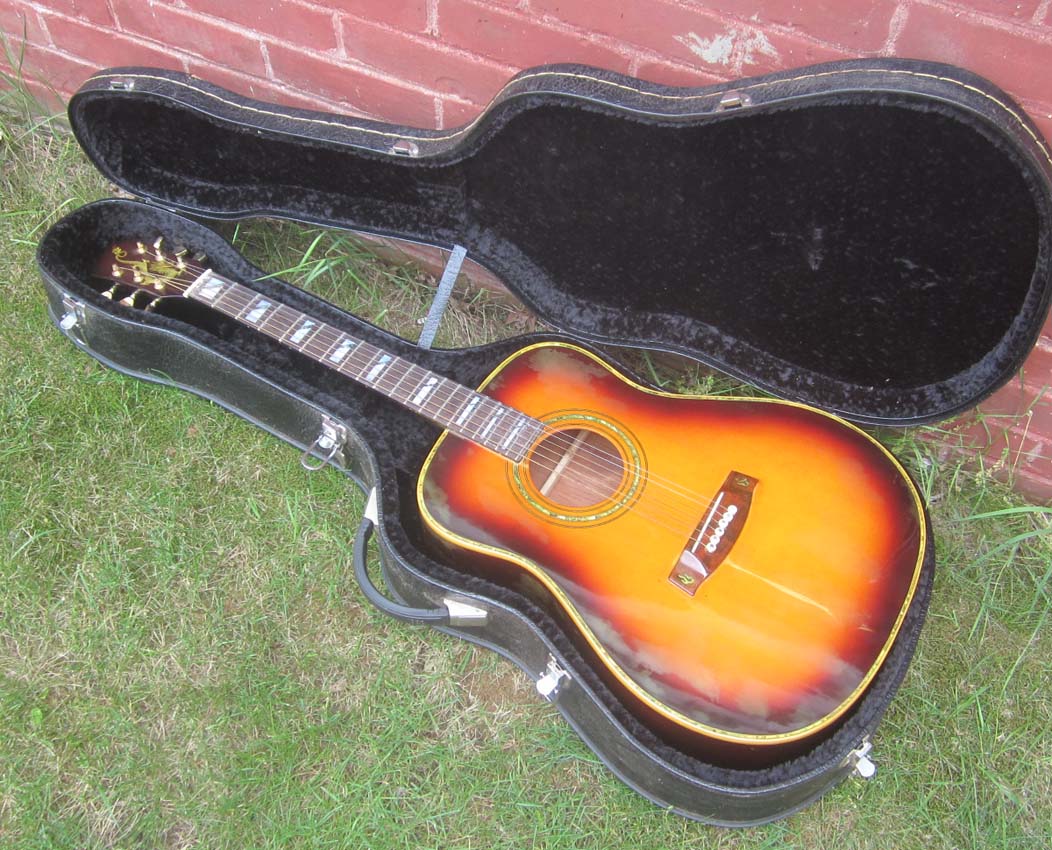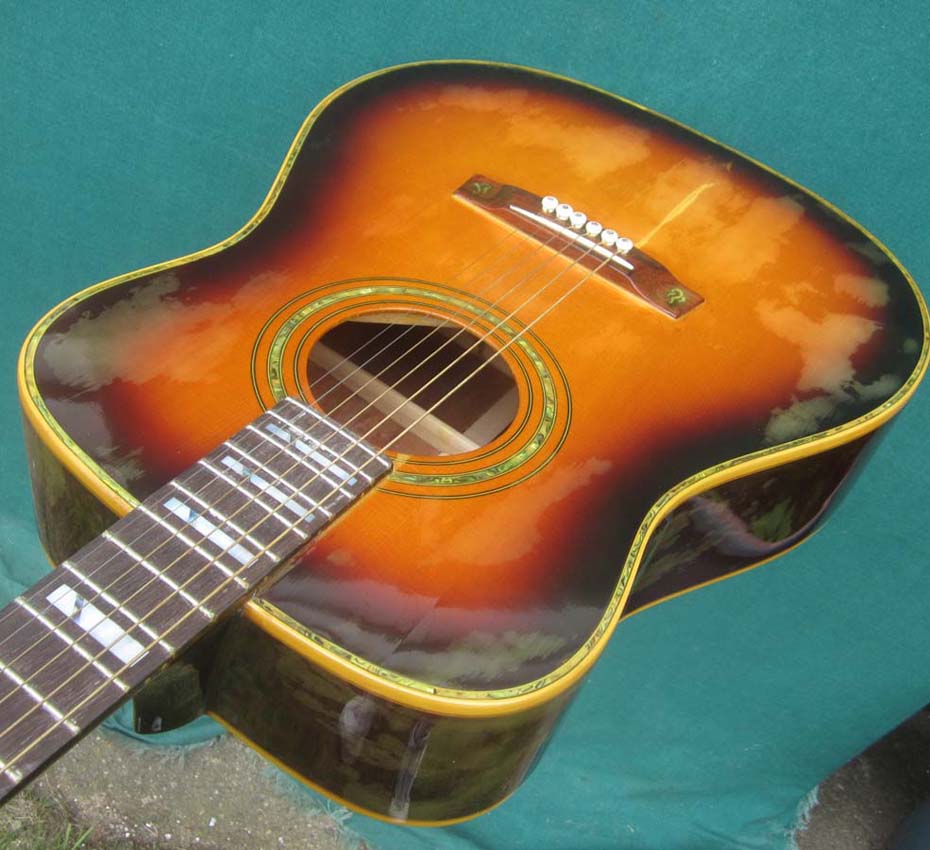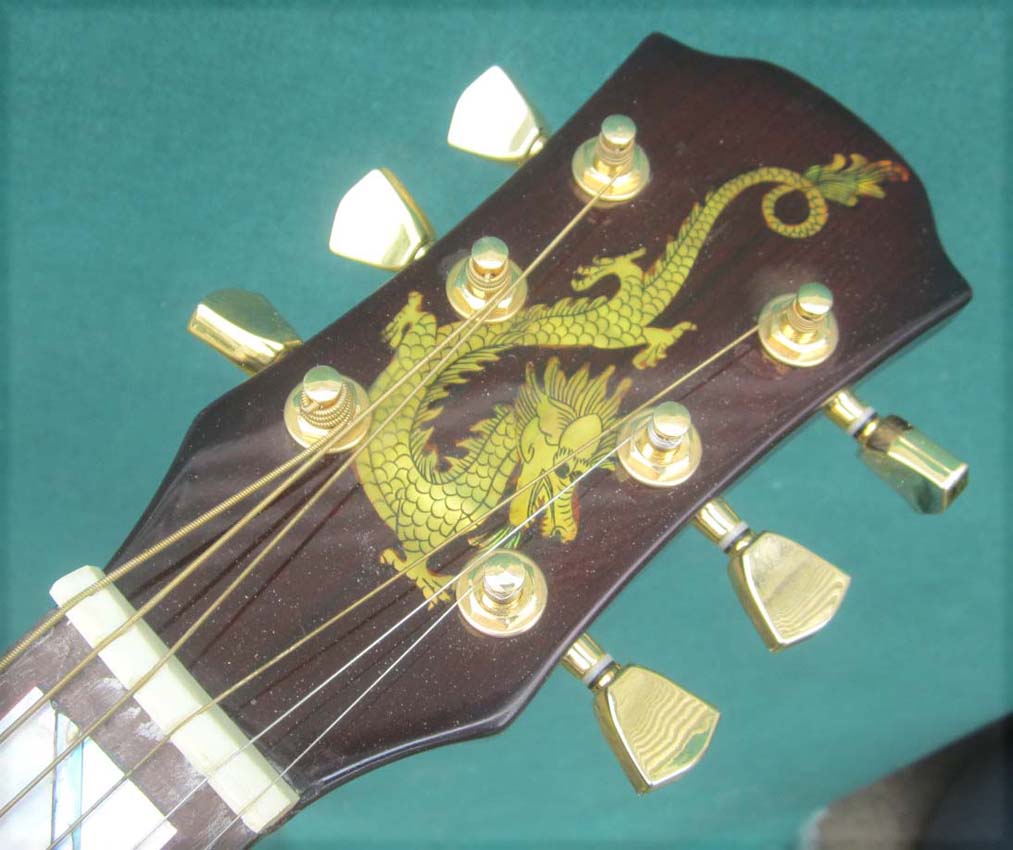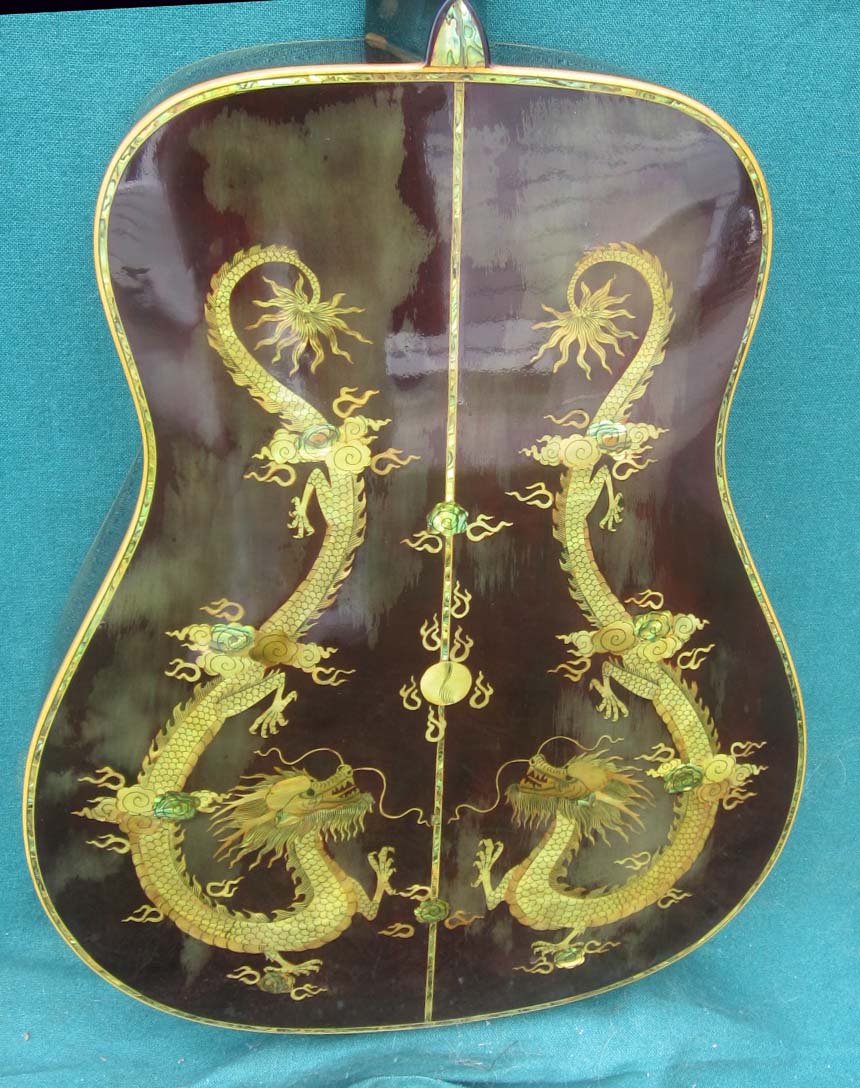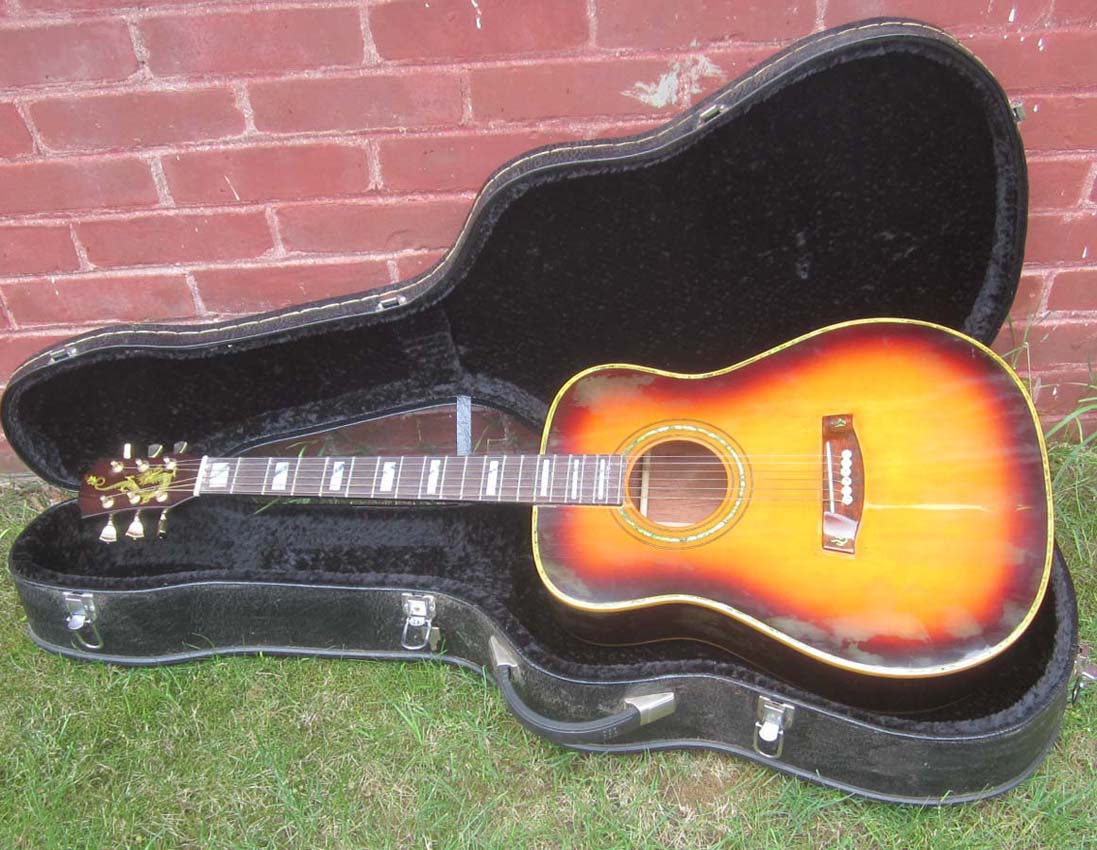 If you like dragons, mother of pearl and abalone this hand-made solid wood acoustic guitar might be for you...bears no maker's label but it is very likely one of Antonio Tsai's creations with elaborate engraved dragon MOP headstock inlay, striking MOP and abalone fingerboard inlays, abalone purfling top and back along with abalone sound hole rosette....then there's the back which has, in addition to the abalone trim mentioned, has abalone center strip and two full size engraved MOP and abalone mirrored dragons!. Details are incredible...wood binding, abalone inlaid bridge pins, etc.Just a masterpiece in abalone and pearl. Overall condition is very good with exception of some weird "cloudy-ness" in the finish... not sure but suspect it may have been oversprayed leading to the finish clouds...might just need a wet sanding with some 600 to 800 ...will leave that to the new owner...sounds like those old Bozo acoustics from the 60s...likely hand-made by Tsai or luthier from his shop which is believed to be Viet Nam based. There are other similar creations listed on ebay (and fetching higher prices...). Includes hard shell case..
best offer/trade
---
---
---
If you have any questions ...please e-mail









---
---
Home | Guitars | Guitar Parts & Accessories | Picks | Banjos, Mandolins, Ukes, etc. | Banjo Parts & Accessories | Primo Pots | Guitars Wanted | Contact | Guitar Tuner Reference | Magazine Backissues | books, catalogs, etc) | Vintage Paper (catalogs, folios,etc) | Photo Gallery | Vintage Print Ads | Vintage Gibson Sheet Music |
&copy 2023 Music Man. All Rights Reserved.