THE GIBSON STORY - Julius Bellson 1973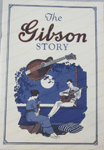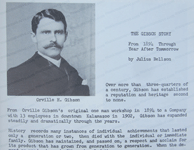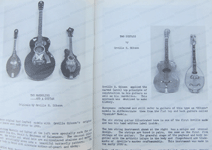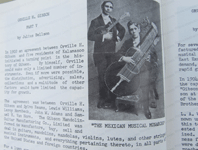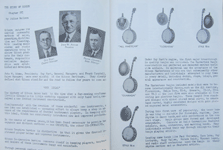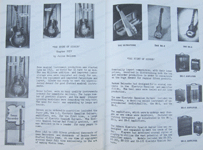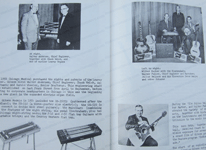 Offering "THE GIBSON STORY" by Julius Bellson 1973 shown. This softbound 7" x 10" out-of-print book features 37 Chapters with over 150 pages of Gibson information by former Gibson dealer, employee, musician and teacher...Julius Bellson. Starting with Orville's earliest instruments "Originals" this important history takes the reader right through the early electric years and the classic Les Pauls...Epiphone era and Firebirds...a must have book for the serious Gibson enthusiast.



SOLD





---


pdf archived





---

Home | Guitars | Guitar Parts & Accessories | Picks | Banjos, Mandolins, Ukes, etc. | Banjo Parts & Accessories | Primo Pots | Guitars Wanted | Contact | Guitar Tuner Reference | Magazine Backissues | books, catalogs, etc) | Vintage Paper (catalogs, folios,etc) | Photo Gallery | Vintage Print Ads | Vintage Gibson Sheet Music |
&copy 2022 Music Man. All Rights Reserved.