1977 HOHNER ELECTRIC GUITARS COLOR CATALOG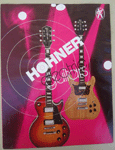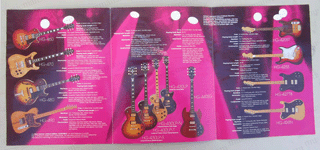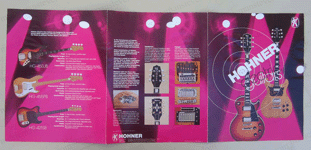 Offering the Original 8 1/2" x 11" full color 6 panel brochure showing and describing the complete line of electric guitars. Photos and descriptions of all these models included: HG-460 LP Style, HG-470 rounded edges, ash body, HG0480 ES-175 style, HG-490 Tele style, Four HG0430 LP models, HG-440SG, HG-420ST, HG-425S (strat), HG-427TB Tele, HG-428N Tele, HG-450JB (J bass style), HG-455PB P-bass style, HG-421SB Tele bass style........$29.99 (postpaid US
For Paypal purchase (US only) simply hit the "Buy Now" button below.
---

pdf available
---
If you have any questions ...please e-mail









---
---
---
Home | Guitars | Guitar Parts & Accessories | Picks | Banjos, Mandolins, Ukes, etc. | Banjo Parts & Accessories | Primo Pots | Guitars Wanted | Contact | Guitar Tuner Reference | Magazine Backissues | books, catalogs, etc) | Vintage Paper (catalogs, folios,etc) | Guitar Parts & Accessories | Photo Gallery | Vintage Print Ads | Vintage Gibson Sheet Music |
&copy 2022 Music Man. All Rights Reserved.