1911 Whitney Warner 30 pg MANDOLIN & GUITAR collection No.9
Click on 3rd photo to view larger photo showing contents.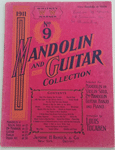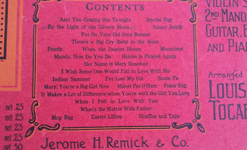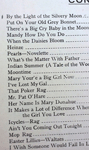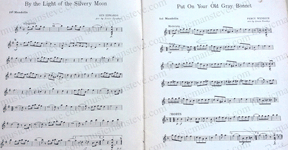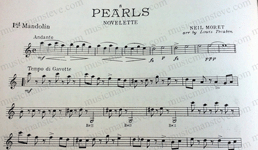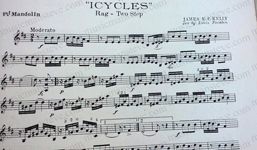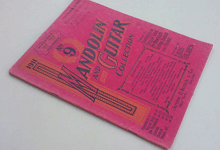 Offering for your consideration this rare 1911 Whitney Warner 30 page MANDOLIN & GUITAR collection No.9 - 1st mandolin.. Includes mandolin musical notation (no lyrics) for: By The Light Of The Silvery Moon, Put On Your Old Grey Bonnet, There's A Big Cry Baby In The Moon, Mandy How Do You Do, When The Daisies Bloom, Heinze, Pearls - Novelette, What's The Matter With Father, Indian Summer (A Tale Of The Woods), Moontime, Mary You're A Big Girl Now, I've Lost My Gal, That Poker Rag, Mr. Pat O'Hare, Her Name Is Mary Donahue, It Makes A Lot Of Difference When You're With The Girl You Love, Icycles - Rag, Ain't You Coming Out Tonight, Mop Rag, Easter Lilies - Waltzes, I Wish Someone Would Fall In Love With Me, Santa Fe, Shuffles And Taps - Stop Dance, When I Fell In Love With You, The Sunny South (Southern Plantation Song)......
Photos show paper folio (SOLD).


Clear complete PDF available


Home | Guitars | Guitar Parts & Accessories | Picks | Banjos, Mandolins, Ukes, etc. | Banjo Parts & Accessories | Primo Pots | Guitars Wanted | Contact | Guitar Tuner Reference | Magazine Backissues | books, catalogs, etc) | Vintage Paper (catalogs, folios,etc) | Photo Gallery | Vintage Print Ads | Vintage Gibson Sheet Music |
&copy 2022 Music Man. All Rights Reserved.