1970s FENDER BANJOS Brochure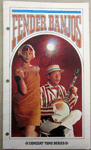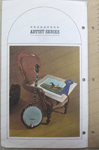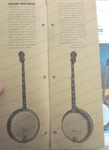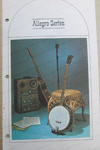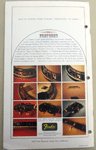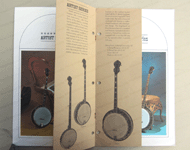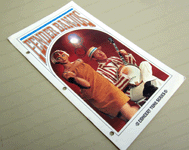 Offering the undated but likely 1970s FENDER BANJOS Brochure shown in the photos. Measures 7" x 12", loose-leaf holes, color photos of Artist and Allegro Series banjos. Consists of single piece of heavy stock folded to produce 4 panels. Also has insert of black and white images including Concertone Plectrum & 5-string as well as Artist Series (Flk, Plectrum, Tenor) and Allegro Series (Folk, Bluegrass). Some general info about Fender banjos also...very cool brochure..... excellent original brochure....
$45.00 postpaid
For Paypal purchase (US only) simply hit the "Buy Now" button below.
---
---


Clear complete PDF available

If you have any questions ...please e-mail


musicman5@cox.net









---
---
I usually respond to ALL e-mail inquiries. If you do not get a response it usually means I did not get the e-mail message...please try again



---
Home | Guitars | Guitar Parts & Accessories | Picks | Banjos, Mandolins, Ukes, etc. | Banjo Parts & Accessories | Primo Pots | Guitars Wanted | Contact | Guitar Tuner Reference | Magazine Backissues | books, catalogs, etc) | Vintage Paper (catalogs, folios,etc) | Photo Gallery | Vintage Print Ads | Vintage Gibson Sheet Music |
&copy 2022 Music Man. All Rights Reserved.