Solid EBONY Replacement Tuner Button Set
New Old Stock
Click on small photos to view large photo.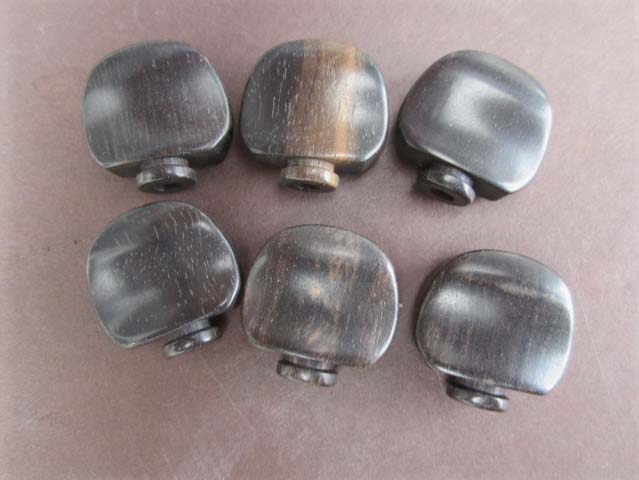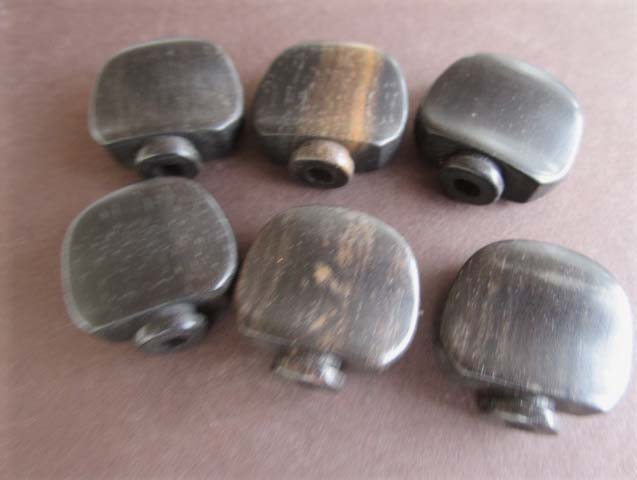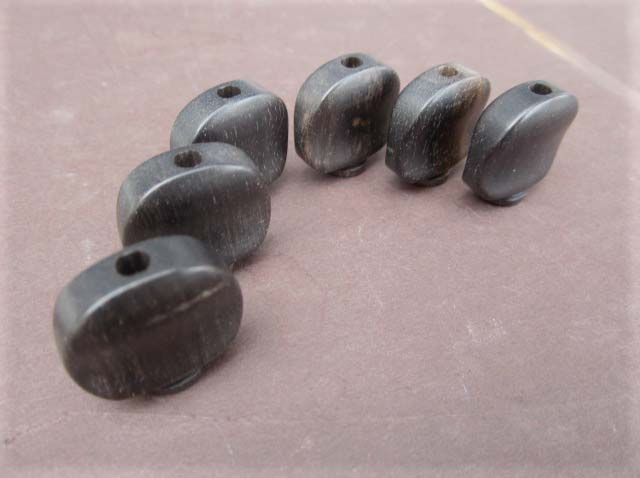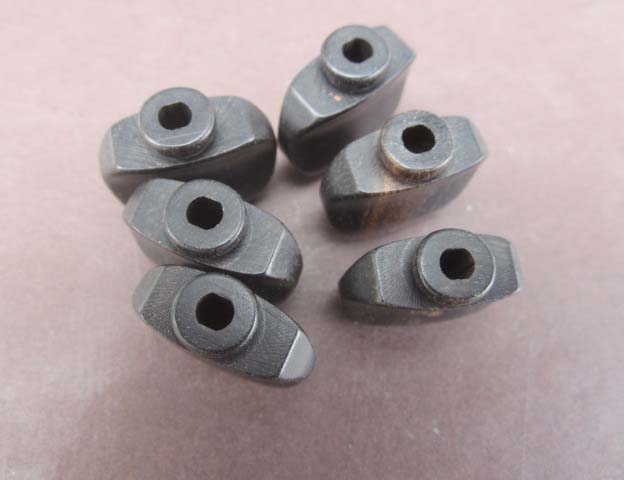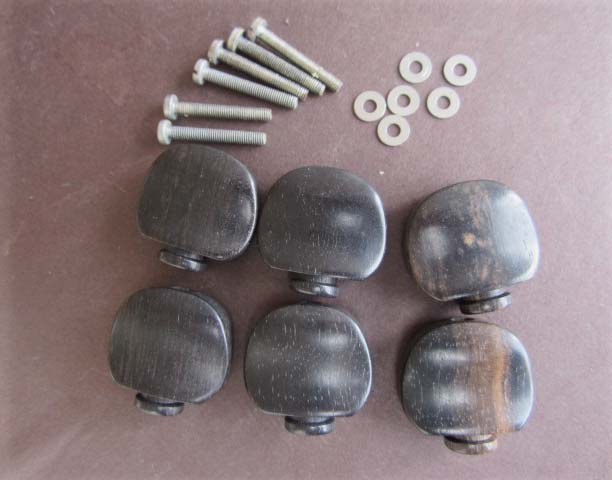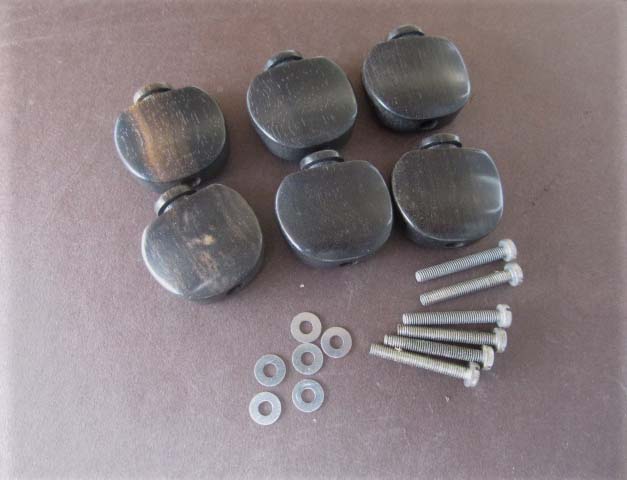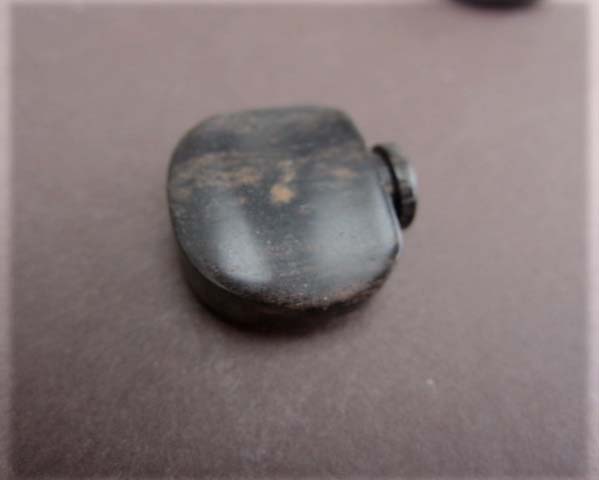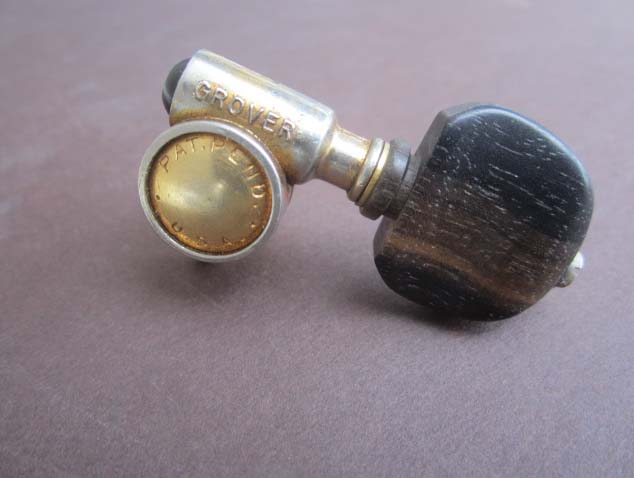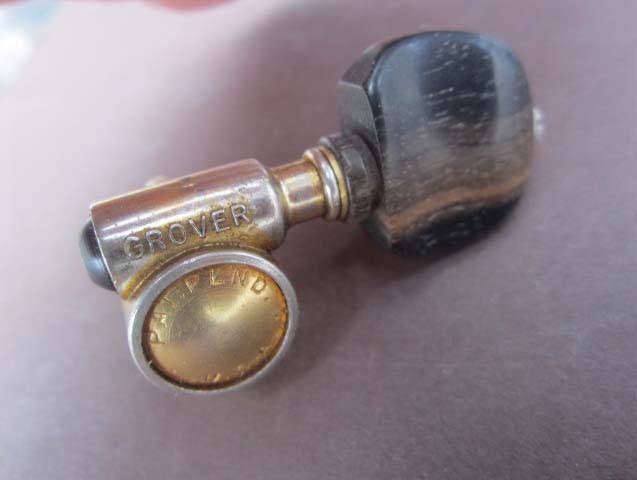 Offering for your consideration this EBONY Replacement Tuner Button Set shown which includes SIX matching custom made solid EBONY buttons along with replacement screws and washers. These specialty buttons were produced for me back in the 80s to replace metal buttons on guitar tuners. They fit directly to Grover rotomatic tuners and many others as well. I sold these back in the 80s and just found this one unsold set of six. With screws and washers shown. Please examine photos which show the actual item......
(note: Grover tuner is for demonstration only...not included).. $39.50
For Paypal purchase (US only) simply hit the "Buy Now" button below.
---
---
OVERSEAS please inquire re: postage
If you have any questions ...please e-mail Steve


musicman5@cox.net











---
---
I usually respond to ALL e-mail inquiries. If you do not get a response it usually means I did not get the e-mail message...try again with a cc to steve@musicmansteve.com

Home | Guitars | Guitar Parts & Accessories | Picks | Hawaiian Music | Banjos, Mandolins, Ukes, etc. | Banjo Parts & Accessories | Primo Pots | Guitars Wanted | Contact | Guitar Tuner Reference | Magazine Backissues | Books | Vintage Paper | Photo Gallery | Vintage Print Ads |
&copy 2019 Music Man. All Rights Reserved.