EPIPHONE WARRANTY CARD HANG TAG / CASE CANDY
Click on small photos to view large photo.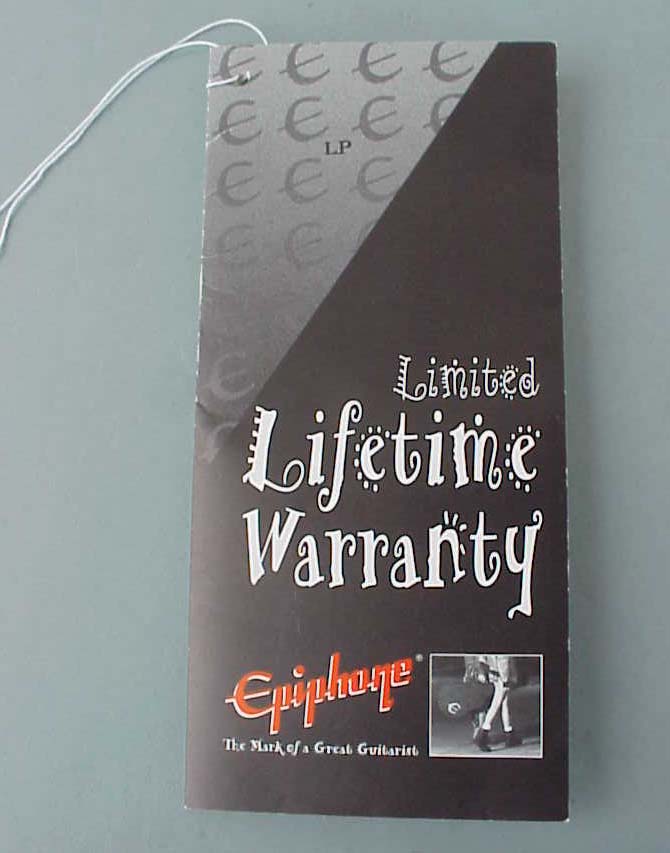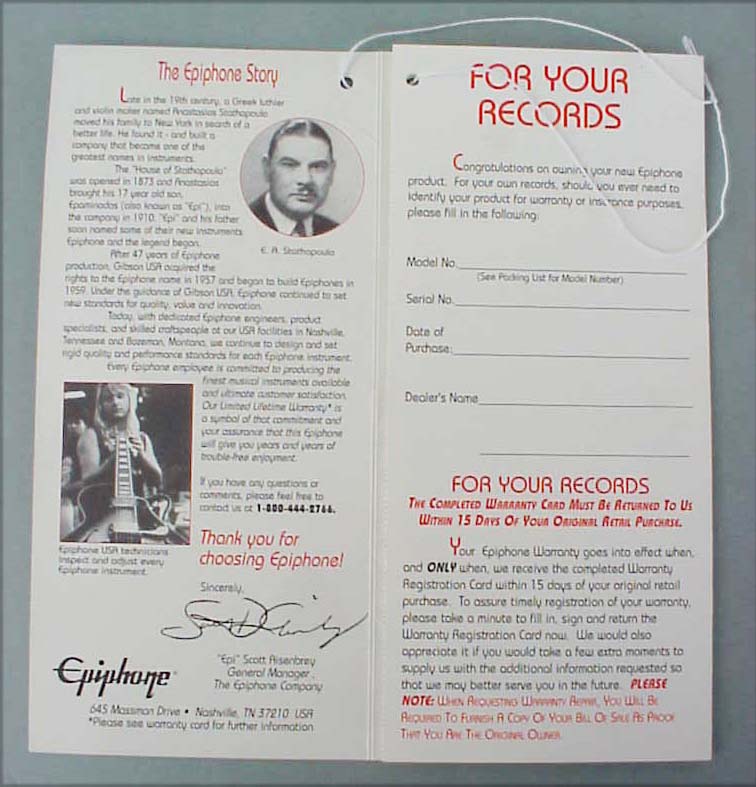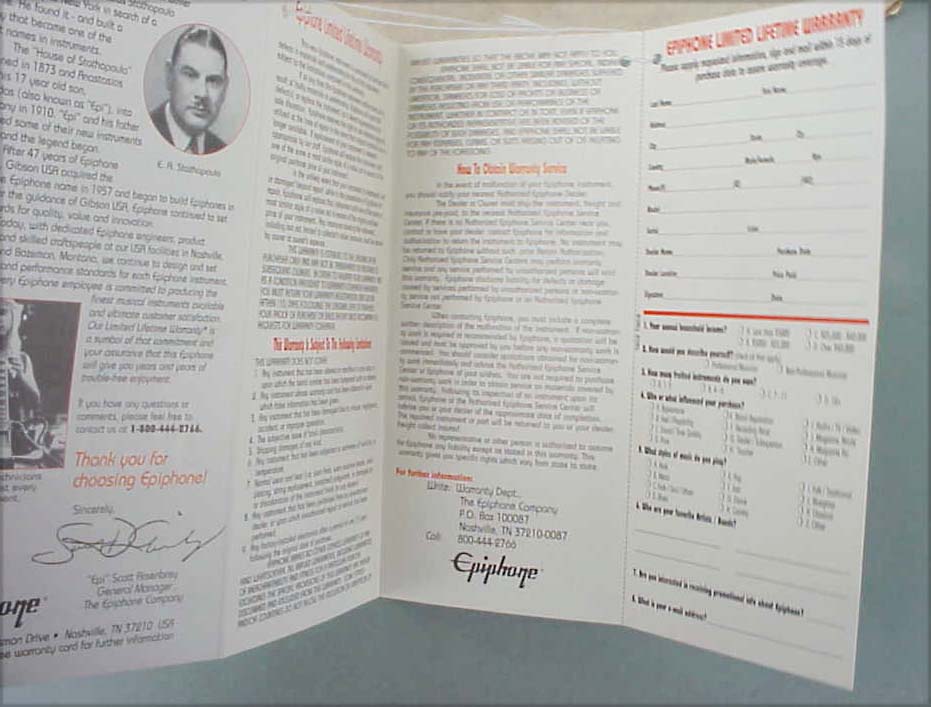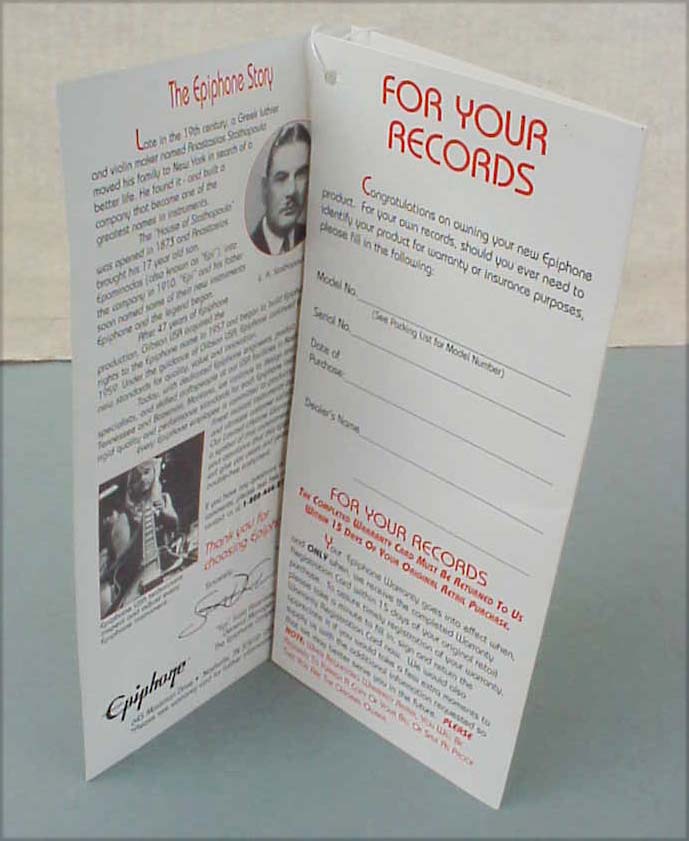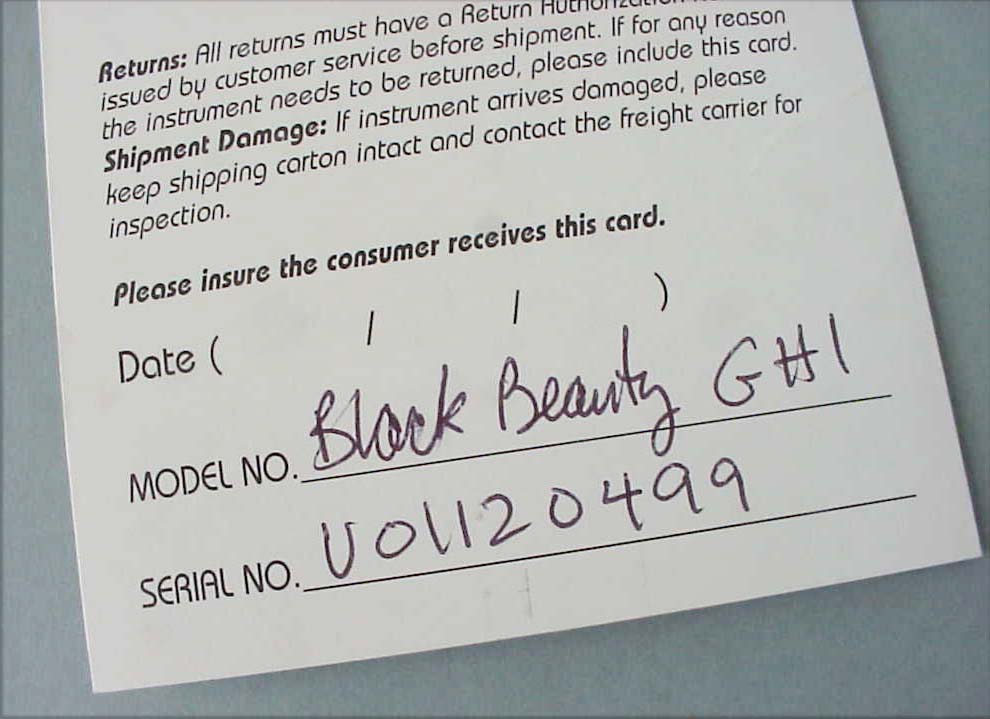 Offering for your consideration this very cool Epiphone Warranty Hang Tag with original string intact. Not dated but likely 2005-2007. Model No. Black Beauty GH1, serial no. V01120499...this didn't go out with the guitar when it was sold at the local monster mart...everybody deserves a 2nd chance..(see below for tags for other Epiphone models)..This is some fun "case candy"... $10. (+ self-addressed envelope)

---
also have the following tag sets..same as first 4 photos above but for specific models listed below:
Epiphone Alley Kat
Epiphone Bully
Epiphone Bully BSCH
Epiphone G310 L/H
Epiphone LP 100 st
Epiphone LP Custom
Epiphone LP SPII
Epiphone LP Standard EB
Epiphone LP Std EB
Epiphone LP Std HSC
Epiphone LP Studio EB
Epiphone PR5e NA
Epiphone Ripper
Epiphone SG Spc
Epiphone SG Special CHC


---



If you have any questions ...please e-mail Steve


musicman5@cox.net











---
OVERSEAS please inquire re: postage

---
I usually respond to ALL e-mail inquiries. If you do not get a response it usually means I did not get the e-mail message...please try again



---
Home | Guitars | Guitar Parts & Accessories | Picks | Banjos, Mandolins, Ukes, etc. | Banjo Parts & Accessories | Primo Pots | Guitars Wanted | Contact | Guitar Tuner Reference | Magazine Backissues | Books | Vintage Paper | Photo Gallery | Vintage Print Ads |
&copy 2022 Music Man. All Rights Reserved.