1974 BRUNO MALLET PERCUSSION
Click on small photos to view large photo.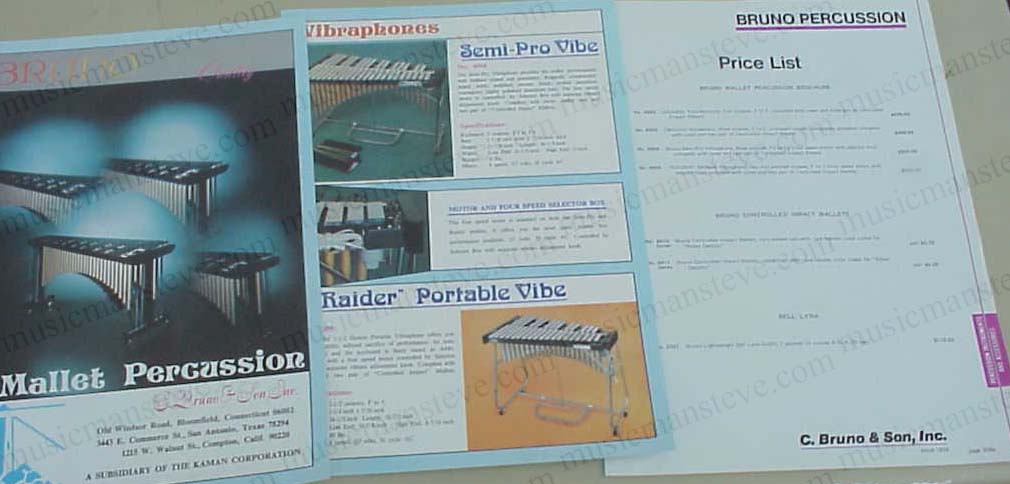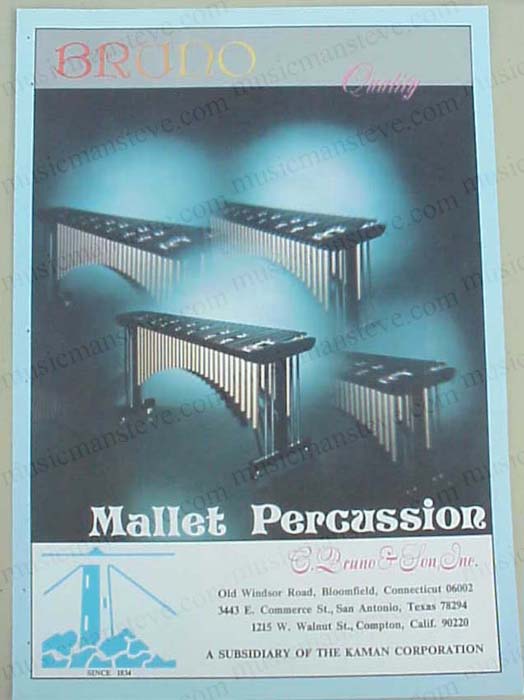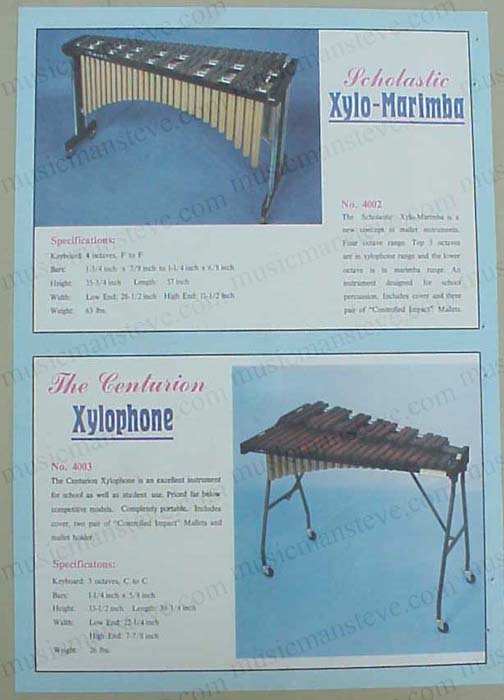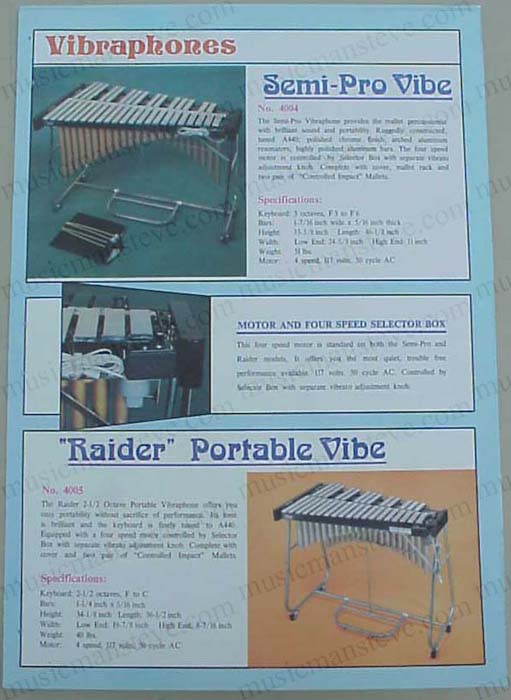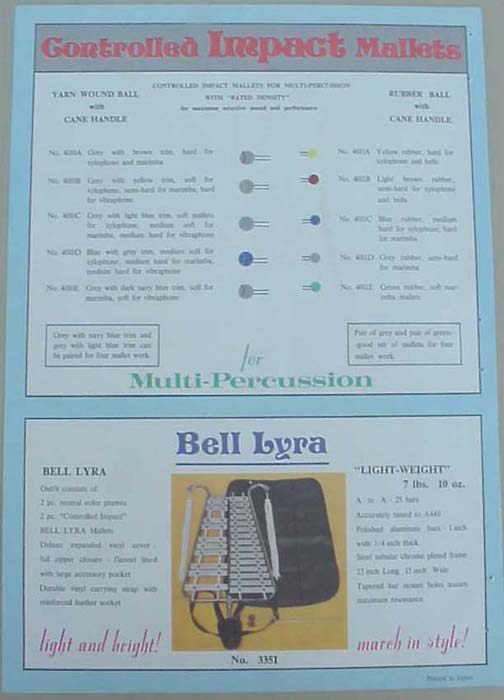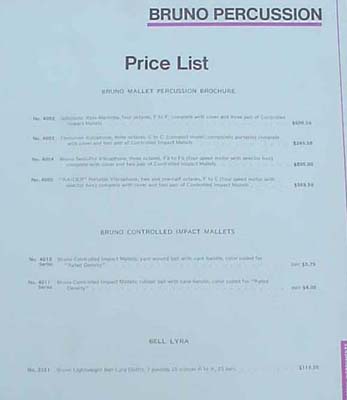 Offering for your consideration the rare original 1974 BRUNO MALLET PERCUSSION jobber catalog pages + price list shown. Consists of THREE pages...two of which are printed on both sides with images and descriptions of xylophones, xylo-marimbas, vibraphones and accessories offered by BRUNO MALLET PERCUSSION at this time. Includes price list. All THREE pages for one small price...very good condition, Six TINY staple holes from binding...excellent resource material..

$19.99 postpaid in US

---
OVERSEAS please inquire re: postage.
If you have any questions ...please e-mail


musicman5@cox.net









---
---
I usually respond to ALL e-mail inquiries. If you do not get a response it usually means I did not get the e-mail message...please try again



---
Home | Guitars | Guitar Parts & Accessories | Picks | Banjos, Mandolins, Ukes, etc. | Banjo Parts & Accessories | Primo Pots | Guitars Wanted | Contact | Guitar Tuner Reference | Magazine Backissues | books, catalogs, etc) | Vintage Paper (catalogs, folios,etc) | Photo Gallery | Vintage Print Ads | Vintage Gibson Sheet Music |
&copy 2022 Music Man. All Rights Reserved.