1960s newspaper clipping - "Stenhouse Makes It Big"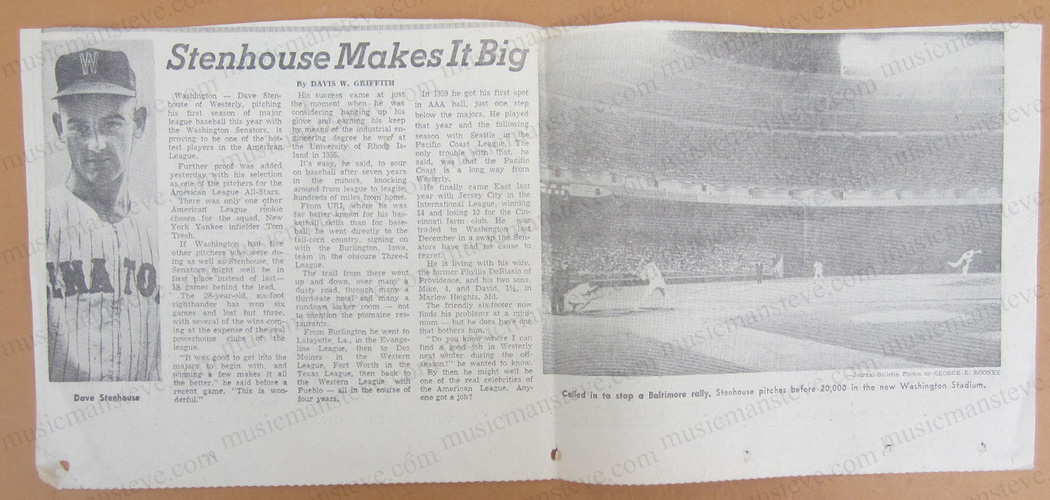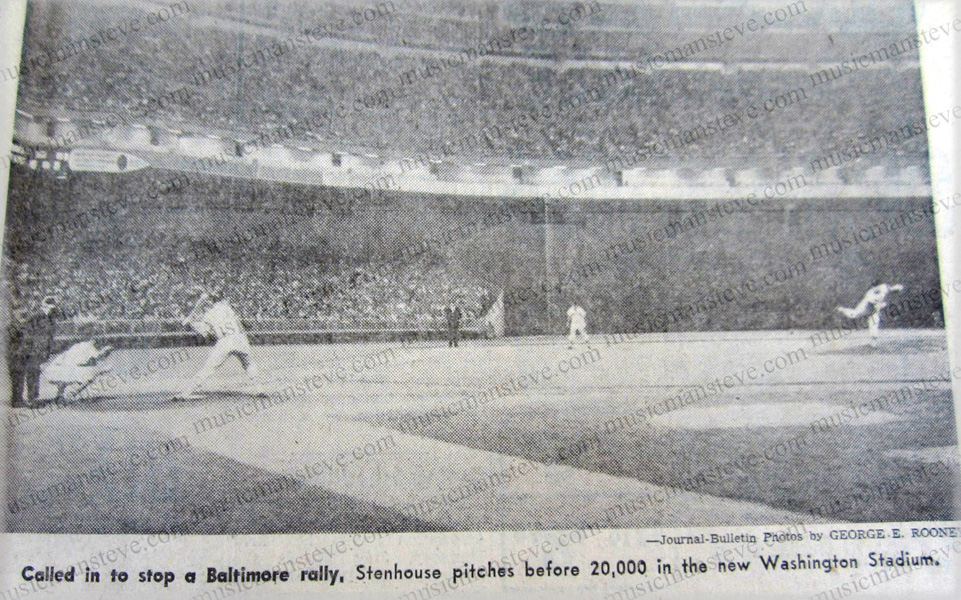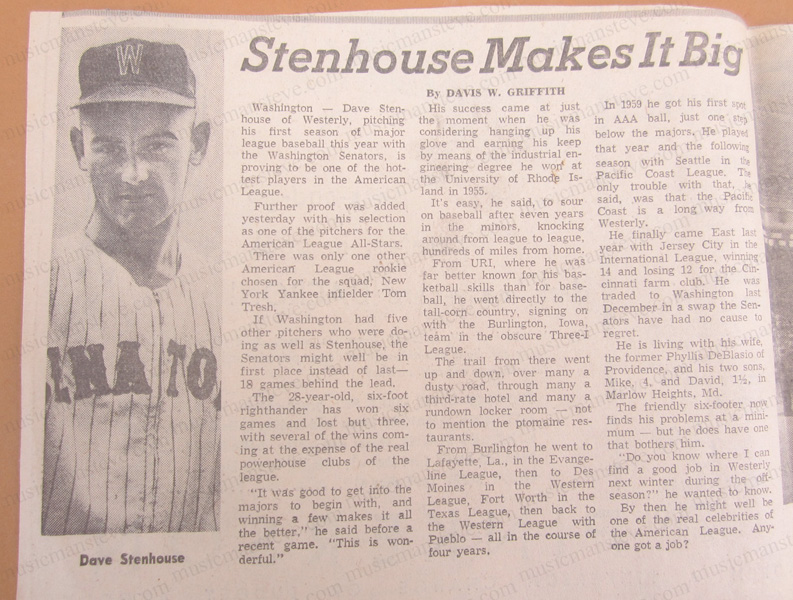 This is an original newsprint clipping excerpted from a 1960s Providence Journal by a huge sports fan.
"Stenhouse Makes It Big"..Dave Stenhouse of Westerly RI pitching his first season of major league baseball with Washington Senators...proving to be one of the hottest players in American League.....Stored folded ...suitable for framing.......


$12.99
If you have any questions ...please e-mail









---
---
---
Home | Guitars | Guitar Parts & Accessories | Picks | Banjos, Mandolins, Ukes, etc. | Banjo Parts & Accessories | Primo Pots | Guitars Wanted | Contact | Guitar Tuner Reference | Magazine Backissues | books, catalogs, etc) | Vintage Paper (catalogs, folios,etc) | Photo Gallery | Vintage Print Ads | Vintage Gibson Sheet Music |
&copy 2022 Music Man. All Rights Reserved.